Keynote Speakers
Melanie Ensign, Security and Privacy Communications Lead, Uber
Melanie Ensign is a security communications advisor with experience in reputation management, media relations, employee education, incident response, disclosure incentives, consumer engagement, and public policy. She currently leads security and privacy communications at Uber and previously worked on security communications at Facebook. Additionally, Melanie leads the press team for DEF CON, the world's largest hacker conference. Twitter: @iMeluny
Samir Jain, Partner, Cybersecurity, Privacy and Data Protection, Jones Day
Samir Jain has more than 20 years of experience at high levels of government and in private practice working on cutting-edge legal and policy issues involving cybersecurity, privacy, national security, communications, and internet law. Prior to joining Jones Day in 2017, Samir was senior director for cybersecurity policy for the National Security Council at The White House. Samir also served as associate deputy attorney general at the DOJ, where his responsibilities included overseeing the development of proposals to modernize the Computer Fraud and Abuse Act and other cybercrime laws, supervising evaluation of telecommunications license applications for significant national security risks, and representing the DOJ in White House cybersecurity meetings and international negotiations, such as China's agreement not to engage in cyber-enabled intellectual property theft for commercial gain. Previously, Samir was a partner at a leading international law firm where his practice involved litigation and counseling on privacy, data security, and law enforcement issues. He is a graduate of Harvard University and Stanford University.
Dr. Andrea Little Limbago, Chief Social Scientist, Endgame
Dr. Andrea Little Limbago is the Chief Social Scientist at Endgame, a cybersecurity software company. She researches and writes at the intersection of geopolitics and cybersecurity and directs the company's technical content. Her writing has been featured in numerous outlets, including Politico, the Hill, Business Insider, War on the Rocks, and Forbes. Andrea frequently presents on a range of cybersecurity topics such as norms, attacker trends, computational propaganda and workforce development. Andrea is also a Senior Fellow and Program Director for the Emerging Technologies Law and Policy Program at the National Security Institute at George Mason, a data analytics industry advisory board member at George Washington, and contributes to numerous infosec conference program review committees. She previously taught in academia and was a technical lead at the Department of Defense, where she earned a top award for technical excellence. Andrea earned a PhD in Political Science from the University of Colorado at Boulder. Twitter: @limbagoa

Speakers
Don Anderson, SVP and CIO, Federal Reserve Bank of Boston
Don Anderson is SVP and CIO at the Federal Reserve Bank of Boston. In this capacity, he is responsible for a diverse portfolio, including the Federal Reserve System's internet, cyber, and network security services, national financial management technology services, and the Boston Fed's information technology, real estate, and law enforcement functions. Don was named the 2017 Boston CIO of the Year ORBIE Award winner by the Boston CIO Leadership Association for his work engaging financial services organizations and banks throughout New England on cybersecurity best practices. Prior to joining the Federal Reserve, Don was a senior consultant with Hewlett Packard (HP) Enterprise focused on the development and execution of IT transformation strategies for Fortune 500 companies. While at HP, Don successfully managed a number of multi-million dollar international programs. Don is currently a member of the Bank's Executive Committee and represents the Bank on the System's CIO committee. He is also a founding member of the Advanced Cyber Security Center (ACSC), a Board Member of the Boston CIO Leadership Association and Wall Street Technology Association (WTSA) and is an active member of the Dana Farber Leadership Council (DFLC). He holds a business degree from the University of Connecticut and an M.B.A. in operations and technology from Bentley University.

Mike Brown, Rear Admiral, United States Navy (Retired), President, Spinnaker Security LLC

Michael Brown, Rear Admiral, United States Navy (Retired) is the Founder and President, Spinnaker Security LLC, a cybersecurity consulting business focused on understanding, identifying and mitigating business risks associated with cybersecurity. Additionally, Brown brings executive leadership, including crisis management, from both public and private sector experiences. Just prior to this position, he was President, RSA Federal LLC and Vice President/General Manager Global Public Sector of RSA Security LLC. Responsibilities also included RSA Information Technology, Security and Enterprise Risk Management portfolios. RSA is part of Dell Technologies and formerly EMC.

Bobbie Carlton, Founder, Carlton PR and Marketing, Innovation Women and Innovation Nights

Bobbie Carlton, founder of Carlton PR & Marketing, Innovation Nights and Innovation Women, is an award-winning marketing, PR and social media professional. In 2008, she started her own company…the first one, Carlton PR & Marketing. Company #2 is Mass Innovation Nights (MIN), a social media powered new product showcase that has launched more than 1000 new products which have received a combined $2.1+ billion in funding. Company #3 is Innovation Women, an online "visibility bureau" for entrepreneurial, technical and innovative women. She is a Mass High Tech All-star and a Boston Business Journal Woman to Watch. Twitter: @Bobbiec

Andrea "Andy" Coville, CEO, Brodeur Partners

Andrea "Andy" Coville is CEO of Brodeur Partners, one of the world's top mid-sized communications agencies. In a quest to bring more science and sensory -based insight to the creative process she developed and refined the concept of relevance, a strategic platform for helping organizations and their brands go beyond the "buzz" and link communications to behavioral change. After joining Brodeur in 1986 and becoming CEO in 1999, Andy diversified Brodeur Partners from a public relations firm specializing in technology to a multidisciplinary communications agency focusing on full-service communications, digital strategies, social change and business consulting. During that process she oversaw the acquisition of companies that expanded the agency's portfolio in life science, policy, online strategy and branding. Andy has a bachelor's degree in journalism and English literature from the University of New Hampshire.

Kathie Cornelius, Global Communications Manager, National Grid
Kathie Cornelius is a strategy-driven communications leader, known for developing and implementing programs that engage, connect, motivate, and drive business results, support business goals, and bolster employee engagement. Ms. Cornelius was named Global Communications Manager and head of Information Technology (IT) Communications for National Grid in May, 2018, after four years with National Grid in US Corporate Affairs. Her current role encompasses support of the Group Chief Information Digital Officer and the US and UK CIOs, along with IT strategy and innovation, enterprise architecture, solution delivery, infrastructure and operations, digital risk and security, physical security, commercial and vendor management ,and data management Kathie's career spans a productive 20+ years in the communications field in both corporate and non-profit settings. Prior to joining National Grid, she held various communication management roles with global juice brand Ocean Spray, and with Dunkin' Brands Inc., the corporate parent of Dunkin' Donuts and Baskin-Robbins. Twitter: @KCorneliusNG

Lauren Day, Global Executive Recruiting, Iron Mountain
Lauren has been in the Talent Acquisition field throughout her career and has worked at large enterprise companies such as Iron Mountain, EMC/Virtustream and Microsoft. She began her recruiting career in the contingency agency field where she focused on hiring software engineers throughout Massachusetts. Lauren owned her own staffing firm until she joined Microsoft in Cambridge and her focus was MA, Seattle, WA and Long Island. She worked for Microsoft for four and a half years and received numerous awards for her focus on diversity hiring including creating a high school internship program from inception. She joined EMC in the Executive Search division and was responsible for hiring over 100 leaders per year globally. Lauren was then asked to build and lead the global recruiting organization for Virtustream, a division of EMC. Her team was responsible for hiring over 1000 people per year and scaled from 350 to 3000 employees. She recently joined Iron Mountain and is responsible for supporting the senior leadership team with their VP and above global hiring.
Deidre Diamond, Founder and CEO, CyberSN

Deidre Diamond is the CEO and Founder of CyberSN.com, a cybersecurity research and staffing firm, and the Founder of the not-for-profit Brainbabe, which is helping to desexualize industry conferences and events while helping to bridge the cyber-talent gap. Diamond's vision and leadership has resulted in a dramatic decrease in the frustration, time and cost associated with hiring and job searching in the cybersecurity community while also supporting equality for women. Prior to CyberSN, Diamond was CEO of Percussion Software, the first VP of Sales at Rapid7 (NYSE:RPD) and VP of Staffing and Recruiting for the national technical staffing company Motion Recruitment. Diamond leads with a strong commitment to transparency, equality, training, support, high-productivity and love in the workforce. Twitter: @DeidreDiamond

Greg Dracon, Partner, .406 Ventures

Greg Dracon joined .406 Ventures in 2007 and is involved in all aspects of the investing and portfolio management process. He brings 22 years of venture investing and technology operating and management experience. Prior to joining .406, Greg was a Vice President of Core Capital Partners, a venture capital firm focused on early-stage venture and small to mid-sized growth technology companies. At Core, Greg focused on cybersecurity, digital media, technology-enabled
services and wireless applications. Before becoming a venture investor, Greg spent over a decade as an operator within the high tech industry and held various operating and management roles in worldwide sales, business development, product distribution and digital signal processing applications. Greg received his MBA, with majors in Entrepreneurial Management and Finance, from The Wharton School of the University of Pennsylvania and his BS in Electrical Engineering from The Pennsylvania State University. Twitter: @greg406

Jeff Engel, Senior Editor, Xconomy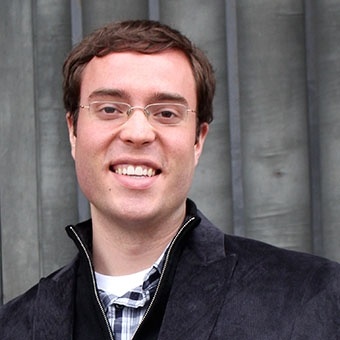 Jeff Engel is Senior Editor at Xconomy. Prior to Xconomy he wrote for The Milwaukee Business Journal, where he covered manufacturing and technology and wrote about companies including Johnson Controls, Harley-Davidson and MillerCoors. He previously worked as the business and healthcare reporter for the Marshfield News-Herald in central Wisconsin. He graduated from Marquette University with a bachelor degree in journalism and Spanish. Twitter: @JeffEngelXcon

Michael Figueroa, Executive Director, ACSC

Michael Figueroa brings to the ACSC a diverse cyber security background, serving at times as an executive technology strategist, chief architect, product manager, and disruptive technology champion. As an enterprise security architect, Figueroa managed teams securing large-scale systems integration efforts for several U.S. Government agencies including the Departments of Defense (DoD), Homeland Security (DHS), and Veterans Affairs (VA). His business management roles
have included serving as the Chief Information Security Officer (CISO) of a late-stage financial services startup, as an executive at a security consulting startup, and as a strategic program advisor for CISOs at the U.S. Department of the Treasury and the World Bank Group. Figueroa is a graduate from the Massachusetts Institute of Technology (MIT) in Brain and Cognitive Sciences and from the George Washington University (GWU) in Forensic Sciences, concentrating on High Tech Crime Investigations. Twitter: @figmic

Ron Ford, DHS Regional Cybersecurity Advisor, New England

Ron Ford has over 15 years of experience in cybersecurity within the Federal Government. He has substantial experience in government-wide strategy, policy, governance, and public-private engagement to include co-authoring the National Cyber Incident Response Plan and Presidential Policy Directive 41 on U.S. Cyber Incident Coordination. Ron currently serves as the DHS Regional Cybersecurity Advisor in New England with direct interaction to the public sector, private sector, and academia on promoting partnerships and a more resilient environment.

Bill Guenther, Chairman, CEO & Founder, Mass Insight Global Partnerships

Mass Insight is a Boston-based consulting and research firm that creates competitive advantage through policy and partnerships of industry, universities and government. The firm's focus on opportunities for pre-competitive, large scale technology R&D centers and collaborations shaped its Massachusetts Technology Road Map completed with Battelle in 2004 and the IT, Communications and Defense (ITCD) sector study produced with McKinsey & Co. in 2008. The Advanced Cyber
Security Center (ACSC) grew out of recommendations by an Advisory Committee for the Mass Insight/McKinsey IT sector study. Mass Insight has guided the ACSC from business planning and a small-scale technical pilot to a successful launch as an independent self-governing non-profit in 2011. The ACSC's current membership includes 25 major industry, non-profit and government partners. Guenther chairs the ACSC Board, and Mass Insight provides ongoing strategy development and administrative support. Guenther was also senior strategy consultant and founder
of Mass Insight Education, a nonprofit leader in math and science education reform in tHe is a graduate of Harvard College and the New York University Law School.

Stephanie Helm, Director, MassCyberCenter, Mass Technology Collaborative

Stephanie Helm was appointed to be the first director of the MassCyberCenter at MassTech in September 2018. A career U.S. Navy officer, Helm brings to the role deep expertise developed in her senior leadership roles and over her nearly 30 year career as cryptologic/information warfare officer, roles which included positions where she oversaw long-term program development and time-sensitive operations. Most recently, Helm served as a consultant with the Naval War College in Newport, R.I., providing subject matter expertise in the area of cyberspace, space, and information operations. n addition to her consulting role, Helm also served as adjunct faculty, including as Professor of Information Operations, Strategic Communication, and Cybersecurity electives since 2010. During Navy career, CAPT Helm held numerous leadership roles which focused on cyberspace operations and information operations, including as Deputy Division Director, Chief of Naval Operations (N3IO) in Washington, D.C., where she directed development of strategy and
policy for Information Operations and Strategic Communication. CAPT Helm also served as the Commanding Officer of Naval Security Group Activity in Norfolk, VA, where she led over 300 sailors, officers, and civilians. She served tours of duty with U.S. Central Command in Tampa, FL, the National Security Agency in Ft. Meade, MD, and Naval Security Group commands in California, Italy and Maine. She received her B.A. from the University of California and her Masters from the U.S. Naval War College, as well as additional training at the Armed Forces Staff College (Norfolk, VA).

Munya Kanaventi, Senior Director of Information Security, Everbridge

Munya Kanaventi is senior director of Information Security at Everbridge. A strategic visionary with a tenured career focusing in information security, he has more than 15 years of industry experience and has served as member of the Board of Directors at the Content Delivery and Security Association (CDSA) and as member of the Board of Advisors at DatumSec. At Everbridge, he leads a team that serves as the steward for the organization's total information security needs and is
responsible for the establishment, development and delivery of a comprehensive information security strategy. This includes ensuring high availability and security of the company's global SaaS offering. Through his leadership, the team continues to develop and improve an industry certified security program that leverages collaboration to facilitate information security governance, advise executive leadership on security direction and resource investments and design business aligned methodologies to manage enterprise security risk. @compusics

Karen Kirkwood, Vice President Corporate Communications, Thermo Fisher Scientific
Karen serves as vice president of corporate communications for Thermo Fisher Scientific. Kirkwood joined the company in 1985 when it was Thermo Electron, spending nearly 16 years in corporate communications and investor relations in positions of increasing responsibility. In the last few years, she served as director of corporate communications for the parent company and its 22 public subsidiaries. In 2001, she left to run a communications consulting business for five years, serving a number of public-company clients, including Thermo. Kirkwood rejoined the company in 2006 at the time of the merger that created Thermo Fisher Scientific. In her current role, Kirkwood is responsible for the company's corporate public relations, government relations and employee communications activities, as well as supporting investor relations. Karen earned a bachelor's degree in journalism from Ohio University and is a member of the International Association of Business Communicators and the National Investor Relations Institute.

Rob Knake, Senior Fellow, Cyber Policy, Council on Foreign Relations

Rob Knake is senior fellow for cyber policy at the Council on Foreign Relations (CFR). He is also a senior research scientist at Northeastern University's Global Resilience Institute. Knake served from 2011 to 2015 as director for cybersecurity policy at the National Security Council. In this role, he was responsible for the development of presidential policy on cybersecurity, and built and managed federal processes for cyber incident response and vulnerability management. Before joining
government, Knake was an international affairs fellow at CFR where he completed the manuscript for Cyber War: The Next Threat to National Security and What to Do About It and authored the Council Special Report Internet Governance in an Age of Cyber Insecurity. He has testified before Congress on cybersecurity information sharing and on the problem of attribution in cyberspace and written and lectured extensively on cybersecurity policy. Knake holds a master's degree in public policy from Harvard Kennedy School of Government and undergraduate degrees in history and government from Connecticut College. He is a term member of the Council on Foreign Relations.
Twitter: @robknake

John McKenna, Senior Vice President & Chief Information Security Officer, Liberty Mutual (Retired)

John McKenna was the Senior Vice President and Chief Information Security Officer for Liberty Mutual Insurance. He had enterprise-wide responsibility for Liberty Mutual's global information security strategies and programs. John joined Liberty Mutual in 1979. His career in Information Technology has included assignments as a software developer, database analyst, program manager of enterprise data strategies and strategic development initiatives, Market CIO, and VP of IT Strategy
and Planning. John holds a B.S. degree from the University of New Hampshire.

Robbie Meitler, Assistant Vice President, Business Information Security, Liberty Mutual Insurance

Robbie Meitler is an Assistant Vice President Business Information Security for Liberty Mutual Insurance. He is responsible for cyber-crisis response readiness for Liberty Mutual's global operations. He works closely with the business units to reduce cyber-risk and change employee behavior through cyber-awareness programs, phishing simulations, cyber-war gaming, and consulting. Robbie joined Liberty Mutual in 2000. His career included assignments dealing with risk
management, business regulatory compliance, privacy, data protection and cybersecurity. Robbie holds a BBA degree from the University of Texas at Austin and a MBA from the University of Houston. Twitter: @rjmeitler

Ken Montgomery, First Vice President & Chief Operating Officer, Federal Reserve Bank of Boston

Kenneth C. Montgomery, First Vice President and Chief Operating Officer at the Federal Reserve Bank of Boston, is responsible for the Bank's financial and U.S. Treasury services, information technology, regional outreach and community development, strategic planning, human resources, corporate support, and administrative activities. In a national capacity, Montgomery is the Secure Payment Strategy Leader responsible for the Federal Reserve System's effort to reduce fraud risk and advance the safety, security, and resiliency of the U.S. payment system. Montgomery also directs financial management strategies and operations as function director for the Federal Reserve System's Financial Support Office. Prior to joining the Boston Fed in 2011, Montgomery was Executive Vice President and Federal Reserve System Chief Technology Officer based out of the Federal Reserve Bank of Richmond. In this role, he presided over a broad swath of information technology functions that guide and support technology groups at Regional Banks across the Federal Reserve System. Montgomery's Fed career began at the New York Fed in 1983. Montgomery received a bachelor's degree from Seton Hall University and M.B.A. from Fairleigh Dickinson University.

Senator Michael O. Moore, Second Worcester District, Massachusetts

Senator Michael O. Moore (D-Millbury) was elected to represent the people of the Second Worcester District in the Massachusetts Senate in November 2008. A graduate of the Waltham Police Academy, Senator Moore began his 22-year law enforcement career as an Environmental Police officer working for the Department of Environmental Police, eventually becoming an investigator in the Massachusetts Attorney General's Office. He holds a Master's Degree in Criminal Justice from Western New England University. Elected to the Millbury Board of Selectmen in 2001, Senator Moore served three terms improving the quality of life in the town where he grew up. In 2005, he was appointed Assistant Deputy Superintendent at the Worcester County Sheriff's office. Senator Moore is currently Senate Chair of the Joint Committee on Higher Education. In addition, he serves as Senate Vice-Chair of the Joint Committee on Public Safety and Homeland Security, and serves on the Senate Committee on Ways & Means and the Senate Committee on Post Audit and Oversight. He is also a member of the Senate Committee on Bonding, Capital Expenditures and State Assets, the Joint Committee on Labor and Workforce Development and the Joint Committee on Transportation. Twitter: @SenMikeMoore

Hans Olson, Assistant Undersecretary for Homeland Security, Commonwealth of Massachusetts

Hans Olson is the Assistant Undersecretary for Homeland Security, and the Senior Advisor for Antiterrorism and Cybersecurity, Executive Office of Public Safety & Security, Commonwealth of Massachusetts. In this role he oversees multiple agencies and the Homeland Security Grant Process for the state, as well as develops comprehensive antiterrorism and cybersecurity policies. Prior to his role with the Commonwealth of Massachusetts, Hans was the CEO of SubSea Energy North America, an innovative energy company that developed micro-hydropower systems for the Department of Defense. Prior to this, Hans was a civilian intelligence officer with the Department of Defense and a Navy Reserve intelligence officer working primarily with joint special operations community. He has multiple overseas tours, including two deployments to Afghanistan. Hans holds an MBA from Babson College, an MPA and a BA from the University of New Hampshire, and has studied at Harvard University's Kennedy School of Government.
Twitter: @olson_hf

Patty Patria, CIO and Vice President, IT, WPI

Patty Patria is the Vice President for Information Technology and Chief Information Officer at WPI. She is an innovative, strategic thinker with 15+ years of experience in higher education, collaborating with faculty, students, and staff to envision and implement transformative solutions. She is responsible for providing strategic leadership in long-term and short-term planning, managing
administrative and academic technology, and providing oversight for the management of security, networks, help desk, web applications, administration applications, identity management and research computing. Patty holds a Master in Business Administration from Suffolk University. She is also a certified Project Management Professional (PMP) and Certified Information Systems Security Professional (CISSP).

Kevin Powers, Founding Director, MS in Cybersecurity Policy and Governance Program, Boston College

Kevin Powers is the Founding Director of the MS Program in Cybersecurity Policy and Governance Program at Boston College, and an Assistant Professor of the Practice in Boston College's Carroll School of Management's Business Law and Society Department. With a combined 20 years of law enforcement, military, national security, business, higher education, and teaching experience, he has worked as an analyst and an attorney for the U.S. Department of Justice, U.S. Navy, U.S. Department of Defense, law firms in Boston and Washington, D.C., and as the General Counsel for an international software company based in Seattle, Washington. Along with his teaching at Boston College, Kevin is a Research Affiliate at the MIT Sloan School of Management and he has taught courses at the U.S. Naval Justice School and the U.S. Naval Academy, where he was also the Deputy General Counsel to the Superintendent. From 2016-2017, he was the Panel Lead for the Collegiate Working Group for the U.S. Department of Homeland Security's National Initiative for Cybersecurity Education (NICE). Kevin also serves as a Board Member for the Boston College Law School Business Advisory Council, a Regional Bank, and an International Software Company. Kevin regularly provides expert commentary regarding cybersecurity and national security issues for varying local, national, and international media outlets. Twitter: @BCcybersecurity

Tom Quinn, Head of Enterprise Security and Chief Information Security Officer, T. Rowe Price

Tom Quinn is Head of Enterprise Security for T. Rowe Price and serves as the firm's Chief Information Security Officer. Before joining T. Rowe Price, he was Managing Director and Technology Controls Officer for JPMC Consumer and Community Banking. Previously, Tom was Managing Director, Chief Information Security Officer for BNY Mellon and Senior Vice President, Chief Information Security Officer for State Street Corporation. He also managed both Infrastructure and Application Security
teams at Goldman Sachs. Tom earned a B.A. in Political Science from Old Dominion University and a M.S. in Information Technology Management from Naval Postgraduate School. He is also a Certified Information Security Manager (CISM).

Paul Roberts, Founder and Editor in Chief, The Security Ledger and the Security of Things Forum

Paul Roberts is the founder and Editor in Chief of The Security Ledger (securityledger.com), an independent security news website that explores the intersection of cyber security with the Internet of Things. Paul is a seasoned reporter, editor and industry analyst with more than a decade of experience covering the information technology security space. His writing about cyber security has appeared in publications including The Christian Science Monitor, MIT Technology Review, The Economist Intelligence Unit, CIO Magazine, ZDNet and Fortune Small Business. He has appeared on NPR's Marketplace Tech Report, KPCC's AirTalk, Al Jazeera and The Oprah Show. Prior to launching Security Ledger, Paul worked as a Senior Analyst in The 451 Group's Enterprise Security Practice. He has held positions as a senior writer and editor at noted industry publications including Threatpost.com, Infoworld.com and Ziff Davis's eWeek.com and The IDG News Service. Twitter: @paulfroberts

Katie Stebbins, Vice President of Economic Development, University of Massachusetts

Katie Stebbins is the Vice President of Economic Development at the University of Massachusetts. She was previously Assistant Secretary for Technology, Innovation and Entrepreneurship for the Commonwealth of Massachusetts, where she co-chaired Governor Baker's Digital Health Council and led state investment efforts in health-tech, robotics, advanced manufacturing and cyber security. Stebbins played a leadership role in establishing and managing M2I2 (Massachusetts Manufacturing Innovation Initiative), Governor Baker's nearly $100 million commitment to five Manufacturing USA Institutes. A 20-year veteran of public service and economic development, She has launched three of her own companies. Stebbins is also a shameless champion for mid-size cities, roller derby and women in leadership. She earned her bachelor's degree from the University of Colorado at Boulder and a master's in regional planning from the University of Massachusetts. Twitter: @Ktlgs

Colin Zick, Partner, Co-Chair, Healthcare Practice and Chair, Privacy & Data Security Practice, Foley Hoag

Colin Zick's practice is focused on health care and compliance issues, and often involves the intersection of those two subjects in investigations, administrative proceedings or litigation. His work has had a particular emphasis on compliance issues related to life sciences, pharmaceutical and medical device companies, laboratories, hospitals, providers, and provider organizations. This compliance work includes helping clients establish and maintain effective compliance programs. Colin also defends clients in disputes alleging kickbacks, overpayments, and billing and coding problems, and represents clients before state health care licensing and regulatory entities. Colin's practice also includes work on health care transactional matters. These projects include mergers, the establishment of joint ventures, the creation of new entities, drafting and negotiation of service and employment contracts, creation of patient assistance programs, and negotiating clinical trial agreements. He also frequently counsels technology and consumer-facing clients on issues involving information privacy and security (including HIPAA and other federal and state data privacy and security laws, EU/GDPR privacy and security issues, and data breach response). Colin co-founded the firm's Data Security and Privacy Practice Group and regularly contributes to its "Security, Privacy and the Law" blog. He also has successfully litigated commercial disputes, covenants not to compete, antitrust and unfair competition claims, and copyright infringement claims. He received his B.A. and J.D. from the University of Michigan. Twitter: @ColinJZick

Kacy Zurkus, Writer, Infosecurity Magazine

Kacy Zurkus is a cybersecurity and InfoSec freelance writer who has contributed to several publications. Currently, she writes daily news for Infosecurity Magazine and contributes weekly stories to Security Boulevard and IBM's Security Intelligence. Her work has also been featured on Medium, CSO Online, The Parallax, ITSP Magazine, and K12 Tech Decisions. Zurkus covers a variety of security and risk topics. In addition, she has published a memoir, "Finding My Way Home: A Memoir about Life, Love, and Family" under the pseudonym "C.K. O'Neil." Zurkus holds an MFA in Creative Writing from Lesley University (2011). She earned a Master's in Education from University of Massachusetts (1999) and a BA in English from Regis College (1996). In addition, she's also spoken on a range of cybersecurity topics at conferences and universities, including SecureWorld Denver and the University of Southern California and the upcoming NICE K12 Cybersecurity in Education Conference in December 2018. Twitter: @KSZ714
---